Via Meadia
Walter Russell Mead & Staff
Higher Education Watch
Not the Onion.
Let's Talk Again
If at first you don't succeed…
Above Freezing
OPEC comes out of meeting talking a good game about cutting production this November. More hot air from desperate petrostates?
creative destruction
The ruthless logic of algorithmic efficiency threatens Wall Street business models.
Pivot in Trouble
The next joint military exercise will be the last.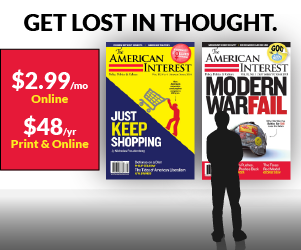 Good Green News
Smart environmentalists should be thrilled.
India-Pakistan
The Indus Waters Treaty has been a cornerstone of the India–Pakistan relationship since it was signed in 1960.
Refreshing
Our discourse would be better-served if people on both sides of the political divide were more charitable in interpreting each others' expression.
Gaming the System
EU car tests have been "inadequate" for decades.
Sunny Side Up
UN and Israel
At the UN General Assembly, Israeli Prime Minister Benyamin Netanyahu took a very unusual attitude, for him: optimism.
Image Placeholder
MENA Migration Crisis
Image Placeholder
Iraq and Ruin
Image Placeholder
Russian Influence
Image Placeholder
Russia Diary
Image Placeholder
Illiberality
Image Placeholder
Bibi's Realpolitik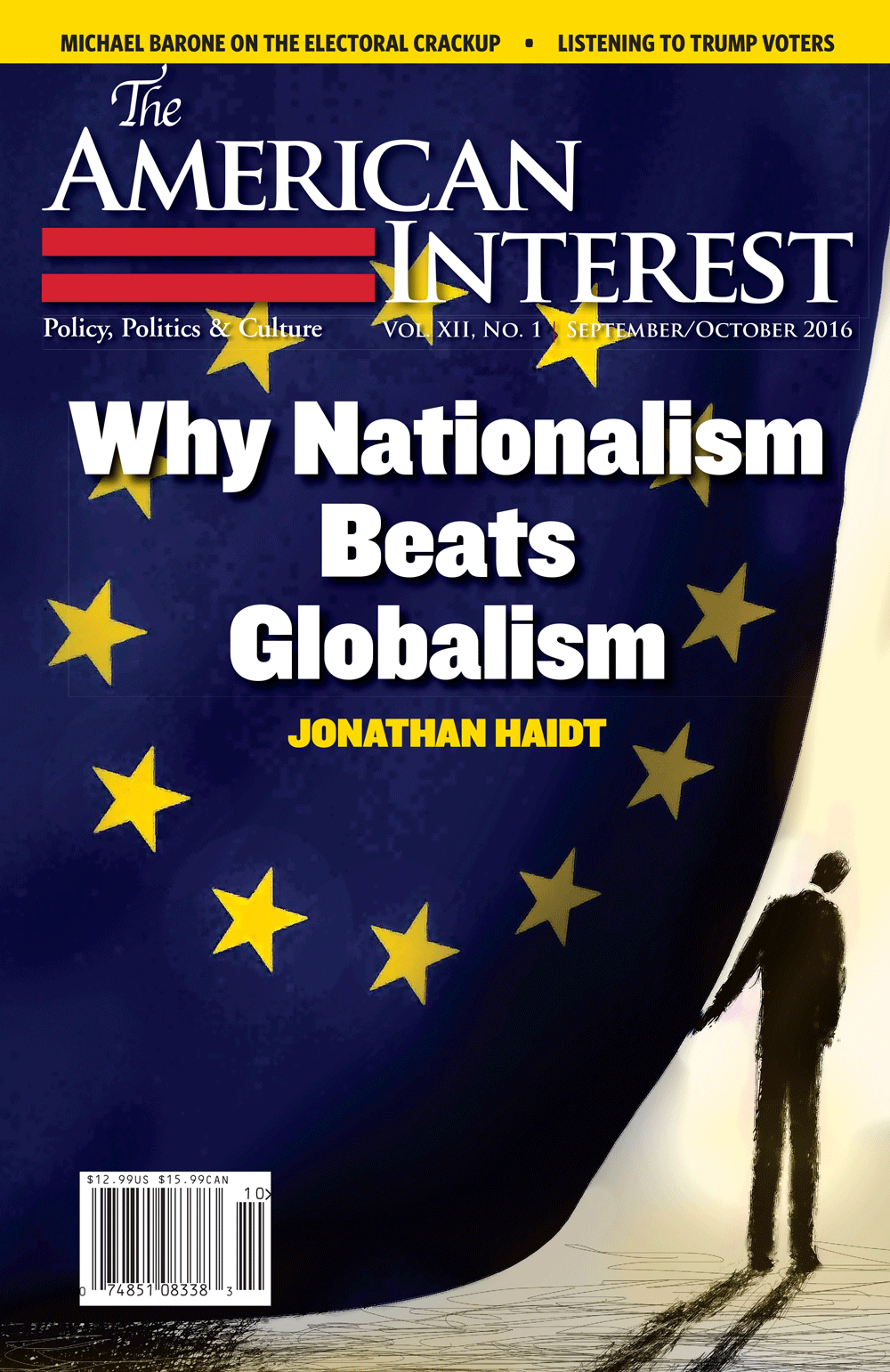 September/October 2016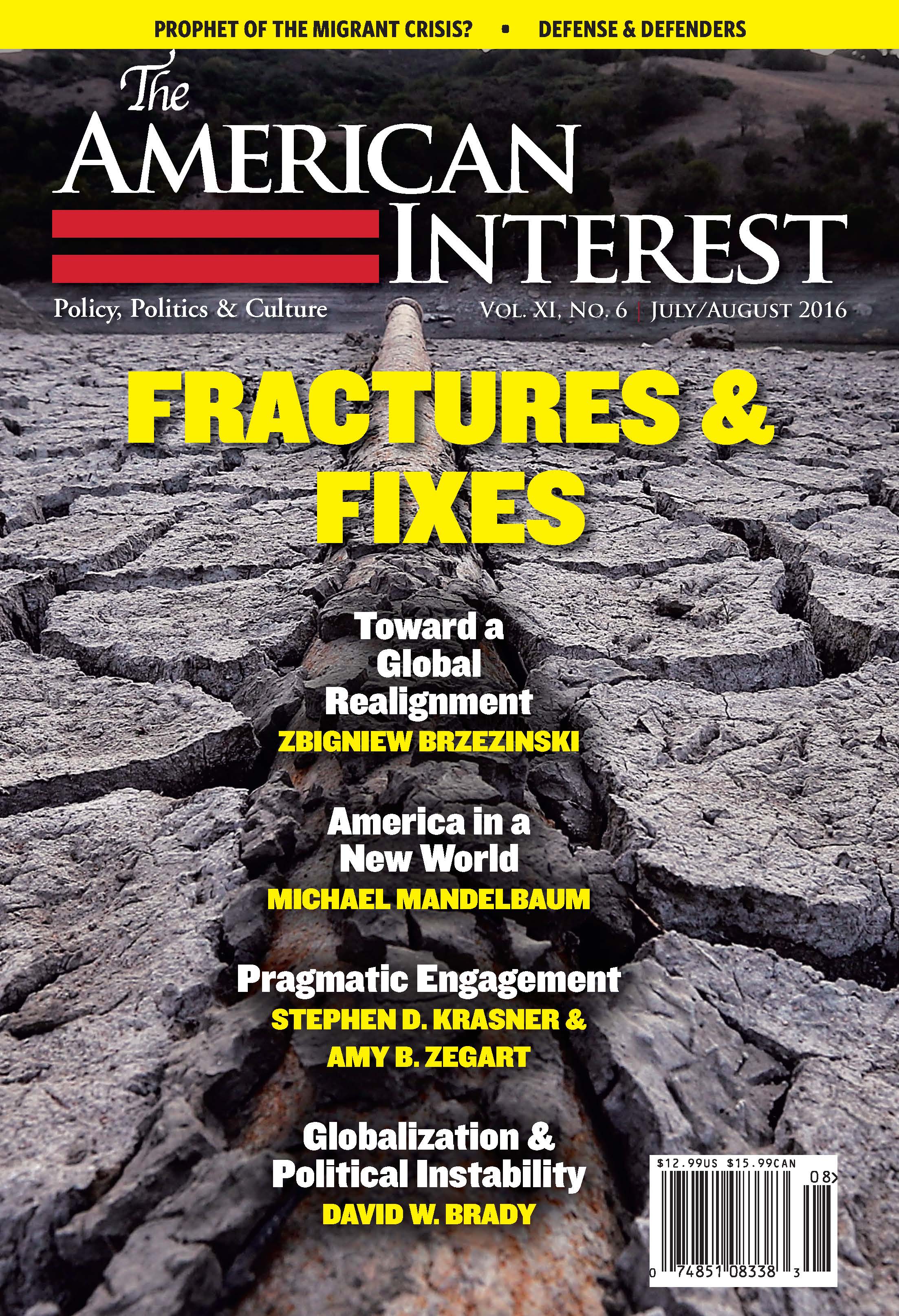 July/August 2016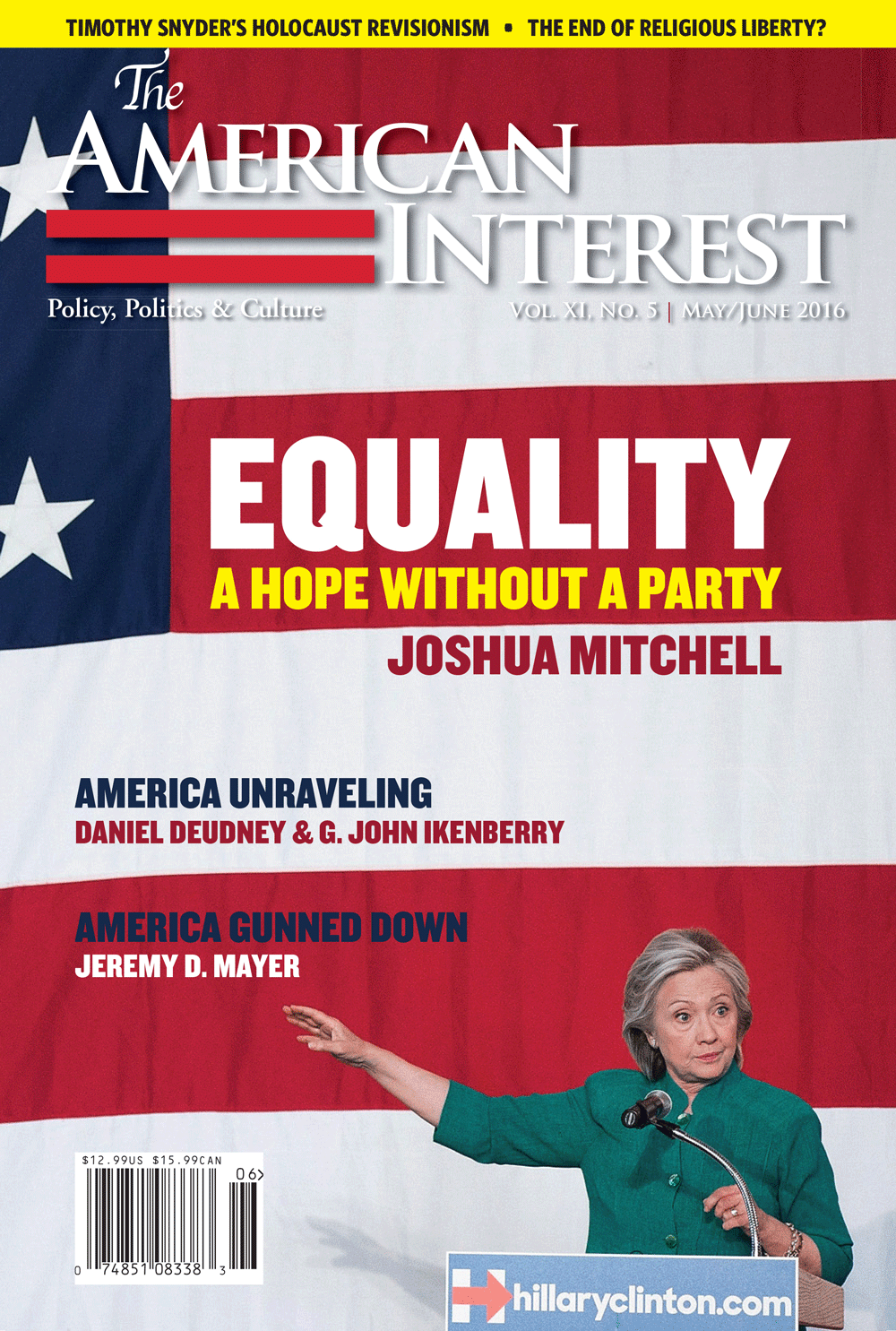 May/June 2016
The Sinews of Peace
by Eliot A. Cohen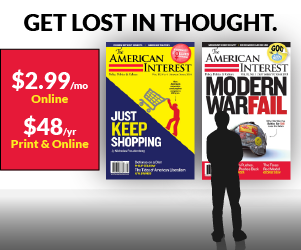 The AI Podcast
With Richard Aldous